Network and Security Consultants
Digit Networks Ltd specialises in transforming slow and unreliable networks into fast, effective and secure business platforms, providing expert I.T. services to a wide range of customers in the UK.
We are a Cisco Select Certified Partner, supplying Cisco, Extreme Networks and Brocade expertise and hardware at competitive prices. We deal solely in legitimate, new products, and provide Security, Mobility, Wireless and IP Telephony solutions to many local and multi-national organisations.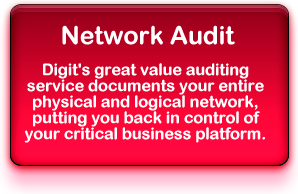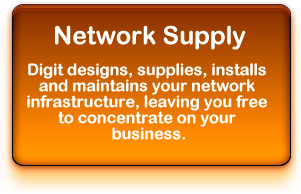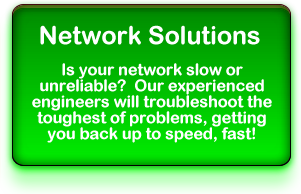 Network expertise
Whether your organisation is based on a small enterprise platform or a complex multi-site network, we can help you get your infrastructure running at peak performance, saving you money and leaving you free to concentrate on your business.
If you're looking to regain control over your network, consider our Network Auditing service. Our engineers will thoroughly document your entire installation, so you know exactly where you stand. It's a good starting point for troubleshooting problem areas and working out where the bottlenecks lie. Plus, our auditing service is great value for money!
Get in touch with us for an estimate!
Our philosophy
We aim to form long-lasting and mutually beneficial relationships with our customers, using our in-depth knowledge of the characteristics of your network to assist in problem solving and helping your network infrastructure grow in the most effective ways. Get in touch with us to discuss how we can help your business.
Digit operates a best-of-breed policy, partnering with some of the biggest names in computer networking hardware to bring you the best return on your investment.