Our engineers have the knowledge and experience
you need to support your network.
Some of our regular clients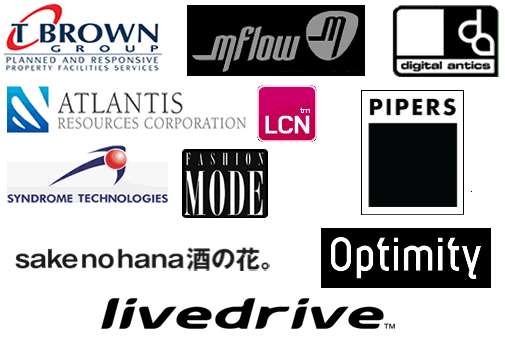 Client feedback
"Digit was hired to perform an analysis of our network and produce a report detailing network configuration with recommendations for improvements and highlighting any security issues. This task was delivered in a timely professional manner. I would have no hesitation in hiring Digit Networks again and recommend them to anyone who requires assistance or advice with network related issues."
-- David Quinlan, Money Gap Group Ltd.
"Solved long-running issues with our network, invaluable service."
-- Roman Porry, Pipers.
"One of my first assignments was to connect a new greenfield site to our head office. All the connectivity was in place however when the office went live, performance across our whole network was seriously degraded, particularly on the voice side. Digit appreciated the predicament I was in and their engineers visited the site the following day. The immediate issue was resolved quickly, with Digit forming an integral part of the solution. I was so impressed with their technical ability and commitment, that I have since engaged them to perform more network consultancy for my company. I cannot recommend Digit highly enough; I will be using them again without question"
-- Andy Woolsey, T Brown Group Ltd.
"I have nothing but praise for the company. Digit Networks was recommended to me following numerous problems with my previous supplier. Since working with Digit, all enquiries, changes and modifications have been competed promptly. I have recommended their services to a number of business associates, and all have responded with glowing references! I am very grateful and would give Digit Networks 10 out of 10 for service, efficiency and quality."
-- Aleem Khan, Icon Trading Team.
"Digit Networks setup our London offices and Internet presence quickly and effectively. They were prompt and professional at all times and they worked hard to get our network, email and web systems up and running as efficiently as possible. We highly recommend their services."
-- Andrea Abraham, Director, Fashion Mode Ltd.