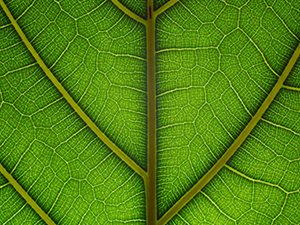 Switch to Digit Networks Ltd - your route to
a stronger, faster network.
Latest news
March, 2014
More happy clients! Digit continues to improve network security and reliability for several SMBs in the financial sector.
October, 2013
Digit delivers redesign of a major national institution's corporate networks to comply with the Payment Card Industry Data Security Standard (PCI-DSS).
December, 2012
Digit engaged to carry out works at major financial data-centres in and around London.
September, 2012
Digit completes an extensive series of upgrades and improvements to the PIPERS internal network, significantly increasing network speed and reliability.
June, 2012
Digit completes roll-out of a new network-wide VPN solution for Graze.com, linking offices and factory floor through a high-security infrastructure.
April, 2012
Digit certifies with Cisco Small Business Specialization in UK.
November, 2011
Digit completes work on the DDN content delivery network, ready for the launch of their secret new startup project!
August, 2011
Digit completes rebuild of the Cisco voice network at the world-famous Sake No Hana restaurant in Knightsbridge, London.
July, 2011
Digit works with LCN.com to produce a robust and efficient new core network design for their hosting platform.
March, 2011
Digit completes networking and security project for the massive Atlantis AK1000 tidal turbine on Eday Island.
November, 2010
Digit diagnoses and resolves a series of particularly complex out-of-band networking issues for PartyGaming.com London infrastructure.
September, 2010
Digit diagnoses remote networking fault and supplies equipment to Syndrome Technologies, resolving a variety of networking issues at a client's remote Tel Aviv network.
July, 2010
Atlantis Resources Corporation is a marine renewable power company providing highly efficient and reliable marine turbines. Digit Networks Ltd is proud to be working with Atlantis Resources Corporation to provide secure communication solutions for the control and monitoring of their tidal turbines in the Orkney Islands.
June, 2010
Digit provides expert assitance to Optimity Ltd, and resolves networking issues for several of their clients.
May, 2010
We are pleased to be working with Make Stuff Happen Ltd on a wide range of projects, including the development of fault-tolerant UNIX systems and networks.
January, 2010 - New partner: Verulam Solutions Ltd
Verulam Solutions is a management consultancy specialising in business and IT transformation across all business sectors. Bringing together Digit's networking expertise and Verulam's overall programme management and delivery capabilities enables us to offer a wider end-to-end solution to our clients. For more information about Verulam Solutions see www.verulamsolutions.com

December, 2009 - New client: Digital Distribution Networks Ltd
Digit Networks Ltd is pleased to be working with Digital Distribution Networks Ltd, taking responsibility for the network architecture of their exciting new Mflow music distribution platform.
September, 2009 - New client: T Brown Ltd
T Brown Ltd is one of London's foremost property facilities services companies. We are pleased to be working with them to upgrade and optimise their large multi-campus VPN-based corporate network to improve its efficiency and reliability.
September, 2009 - New client: Fashion Mode Ltd
Digit was pleased to be selected to establish the Internet presence and associated computer networks for Fashion Mode, a London based fashion initiative that nurtures new generation talent through bi-annual catwalk events.